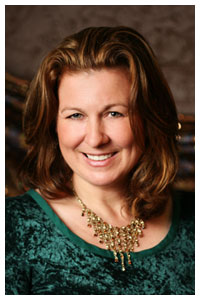 A retired Navy Chief, Diana Cosby is an international bestselling author of Scottish medieval romantic suspense. Her award-winning books are translated in five languages. Diana has appeared at Lady Jane's Salon, in NYC, and in Woman's Day, on USA Today's romance blog, "Happily Ever After," MSN.com, and in Texoma Living Magazine.
After retiring as a Navy Chief, AGC(AW), Diana dove into her passion – writing romance novels. With 34 moves behind her, she was anxious to create characters who reflected the amazing cultures and people she's met throughout the world.
Her years of living in Europe inspired Diana to write in the medieval time frame. After watching the movie Braveheart and with her passion for writing complex plots, the idea for the MacGruder brothers series was born.
With the release of her 1st book in her new Scottish medieval The Oath trilogy, An Oath Taken, which hit bestseller lists in Canada and the United Kingdom, she's now preparing for the release of the e Box Set of the MacGruder Brothers series on February 24th, and the last two books in The Oath trilogy, An Oath Broken – 22 June, and, An Oath Sworn – 23 December, 2015!
Diana has many passions in life, but one that resonates in her life is that of giving. She firmly believe that each of us can make a positive difference in another person's life. Some of the charities she supports are listed below:

The National Trust for Scotland, which acts asguardian of Scotland's magnificent heritage of architectural, scenic and historic treasures.
Habitat For Humanity, which gives a deserving family more than a home, but a foundation upon which to build their dreams..
Semper Fi Fund , is a 501(c)(3) nonprofit to help with immediate financial support for injured and critically ill members of the U.S. Armed Forces and their families.
Homes For Our Troops, assists severely injured Servicemen and Servicewomen and their immediate families through various venues to aid them in building a home that allows them live a more independent life.

The Navy SEAL Foundation, provides immediate and ongoing support and assistance to the Naval Special Warfare community and their families.