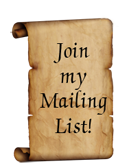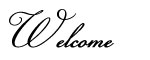 There is something magical about a romance novel, a place where if only for a while, we are swept into a story world where hope reigns, the bad guys are defeated, and in the end the hero and heroine find their happily ever after. Each medieval romance that I write is a book of my heart. My sincere hope is that as you turn the pages, my stories will offer you an escape where you cheer for the characters when the times are tough, but also feel their joy when they find true love.
Fascinated by the Knights Templars, I was thrilled at the opportunity to write The Forbidden series. After hundreds of years, many questions remain of where the Templars fled, what treasure they took, and how were so many valiant knights able to disappear without a trace? In The Forbidden Series, I weave my character's journey, where they face challenges, and in end fall in love, around these questions and more.
Forbidden Legacy, book #1 in The Forbidden Series, will be released on August 16th. I sincerely hope you

enjoy Stephan and Katherine's story.
Diana Cosby's Romance Reader's Build A Habitat for Humanity Home Challenge.
Goal: Raise $55,000 to build a Habitat For Humanity Home.
To see the current total or donate, please click here.
*All donations, Paypal or via mail, go directly to the Grayson County, TX. Habitat For Humanity.


For more on my latest updates click here.
Happy Reading!