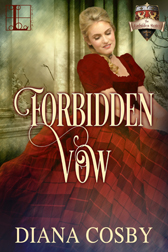 Learn More
Pre-Order
May 15th, 2018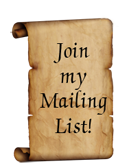 It's Your Dream – Never Settle!
©Diana Cosby 2014
We all have dreams, and for some of us, they are to write a novel. If this is your dream, I wish you the sincere best. As you embark on your journey as a novelist, I'd like to state, it's YOUR dream, never settle, and second, the only path to your dream is the one YOU envision, not anyone else.
Define YOUR dream. Is it to self-publish, e-publish, publish with a large New York house, another writing venue? Regardless of what venue your choose, this is YOUR dream, not your friends, another writers, or anyone else.
One of my biggest frustrations on my writing journey is when writers submit to houses that don't fulfill their dream, then are dissatisfied. I assure you, I understand the frustration faced in selling a novel. I received over 100 rejections before I quit counting. The bottom line is, it's a writer's responsibility to choose where to send their work. If the publishing house doesn't fulfill your idea of a dream, don't send it there – it's that simple.
Now, if the publishing house doesn't fulfill your idea of a dream, but you perceive it as a step toward your ultimate goal and are HAPPY with your decision, then submit your work to the target house. Looking back, if you're not happy with your experience in working with that house, use this information as a building tool as you focus on your future. Remember, writing is a huge learning curve.
Along the way, you'll find people with good intent who tell/advise you what you should do. Do you listen to their advice? It's always good to weigh your options, but the bottom line is, choose what you believe is the correct path for YOU. Hey, it's your manuscript, don't submit it until you've done your homework and are thrilled about the house you're targeting.
I wish you the sincere best as you pursue a career in writing. It's a unique and tough challenge, but one of the most rewarding. The people you meet, writers and readers alike, touch your life, and often, become your friends. Adversity tests if we truly want our goals. Nothing worth anything is ever easy. Never give up – perseverance is the key. My sincere best to each of you as you follow your heart. Thank you for stopping by!
Diana Cosby
www.dianacosby.com
Diana's second novel in the MacGruder series, "His Woman – Duncan's story," comes out December 2nd. Order His Woman at:
Amazon.com
B&N.com
Amazon.com in Canada
His Woman – 4 Stars - HOT
"Former lovers find each other again in book two of Cosby's Scottish trilogy. She deftly combines historical accuracy, well-rounded characters and continuous action in this sweeping romance, which should keep readers engaged until the last page."
- Romantic Times